Outdoor Retail Summer Market
A more familiar brand in the U.S., Altra, is making sure its customers have a shoe for every facet of their active lifestyle. From its well-established trail running line to shoes for mud runs, CrossFit and kicking around town, Altra is covering all the bases.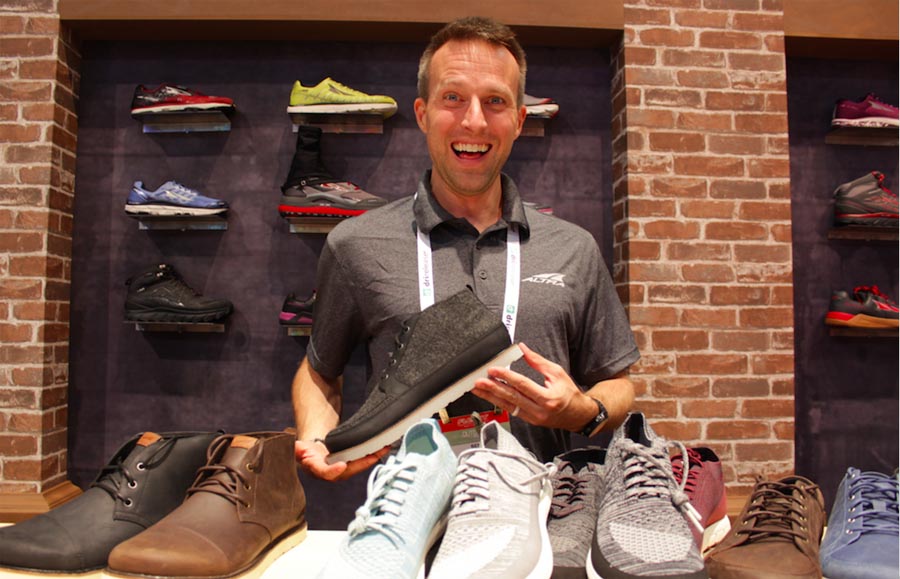 "Now that we're making money, we can afford to make shoes that don't make oney," joked Ben Bartley, field marketing representative, but it's not all about the hardcore ultra-runners. The broader, more diverse offerings, which include urban styles, represent an opportunity to take a bigger bite out of the big box sporting goods channel.
Inclusivity was also part of the message at the Merrell booth, where newly minted President Sue Rechner was settling in nicely and getting the word out about her vision for the future.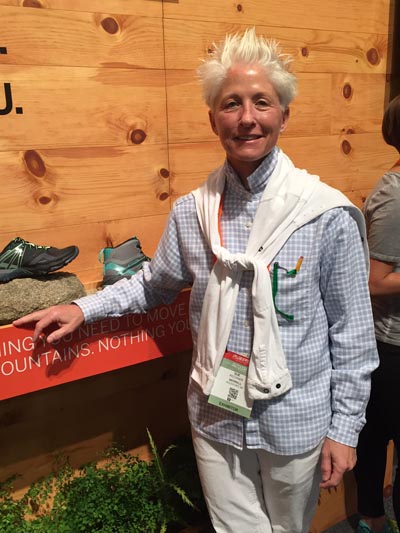 "We're taking the brand to the next level while staying with our roots," said Rechner. "We own the trail, but people should also be wearing our shoes around town." To that end, Merrell is introducing new lifestyle sandals as well as additions to its "Nature's Gym" banner. Which style was Rechner rocking? "Ones that aren't out yet," she said with a smile.

---